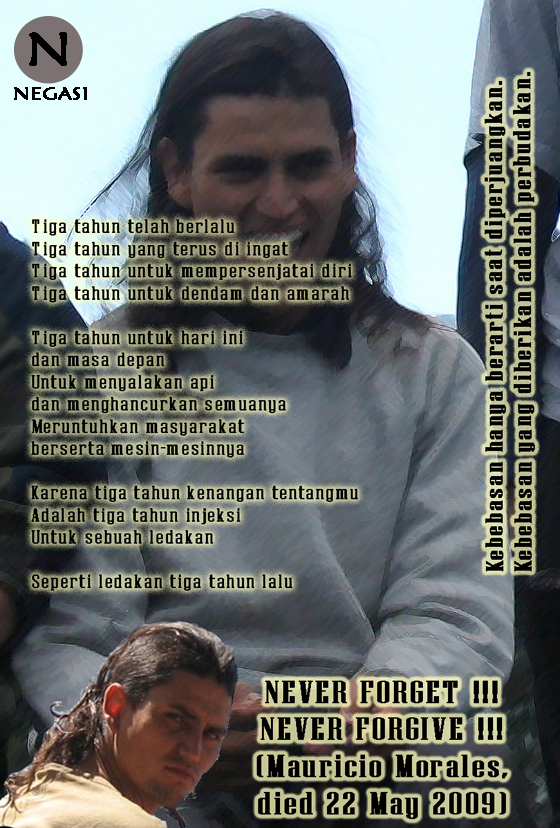 This poster designed by member of NEGASI as a contribution to remember Mauricio Morales -combatant from Chile who died in 22 of May 2009 caused by early and unpredicted bomb explosion while transporting it to the Prison Guards School in Santiago City.
This poster -in the different form- printed with no colors version (black-white-grey) in A3 size, less than 100 copy. Posters than distributed by some members of NEGASI and other comrades who engaged in solidarity in every corner of city in Manado. This posters targeted shopping shops, military buildings, government buildings and ATM's.
NEGASI proudly declared that we followed the spirit and courage of Mauri to push forward the collapse of society with all the machines which buffer it.
For Mauri and anarchy…
* * *
this is the translation of the text on the poster
three years has past
three years will always in memories
three years used to armed ourselves
three years for revenge and anger
three years for today and future
to light on the fire and destroying everything
to demolish the society with all the machines
'coz three years remembrance about you
is three years of injection
for an explosion
like the explosion three years ago
* * *
Freedom only have the meaning when fighting for it.
Freedom was given is slavery.